TARJA Premieres "Victim Of Ritual" From Live-Art-Album & Video "Act II"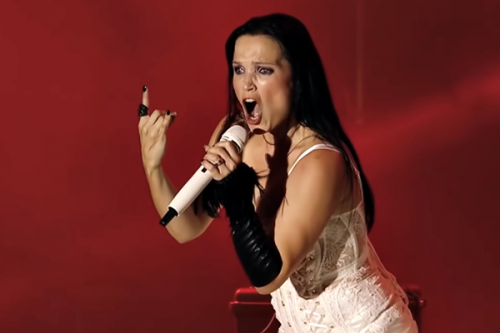 TARJA revealed the third single from her brand new live-art-album & video "Act II". The enchanting live version of "Victim Of Ritual" stems from the bombastic live performance at Woodstock, Poland.
Having a capacity for 700,000 people, Woodstock remains one of the most iconic and gigantic festivals today. The powerful vibrations of thousands of fans coming together to celebrate their favorite musical heroes was perfectly captured during this very special Tarja performance.
With its flow of range and variance "Victim of Ritual" once again shows why the singer is one of the most renowned Symphonic Metal artists. The song, originally from her worldwide chart success "Colours In The Dark", gives a powerful taste of the forthcoming live release and can be found exclusively as bonus material on the mediabook of "Act II".
"Victim Of Ritual" is also available to stream and download here.
"Act II" is going to be released on July 27th, 2018 on earMUSIC as 2CD digipak, 3LP Gatefold (180g, black), 2DVD, Blu-ray, Limited Mediabook 2CD+2BD (incl. two full live shows filmed at Woodstock Festival in Poland and Hellfest in France as bonus) and Digital.
Pre-orders of "Act II" are available now:
"Undertaker" video:

"Love To Hate" video:

Tarja comments:  "Live videos became more and more mere documentations focusing on a band's performance in a remote, distant and technical way. The lightshow and the LED's only support the band's performance but have no significance of their own.
With "Act II" it is different. Here everything has a significance, every little detail is important because it is not only a live-recording, a live-documentation.
In the video, every song was treated in order to transport the feeling I wanted to express live at the show. As close as possible to the way the audience might have felt it that night. We used additional footages, used video snippets, photos and graphics and worked with lights, framings and reflections, changed colours and created moods, distorted pictures and inserted slides. And sometimes we kept the pure picture because itself it transported everything we wanted. 
"Act II" is not a live-video, it is a live-art-video and you are free to discus it very controversially; what is exactly what I want."
Watch all the trailers released so far: