Avatar – Avatar Country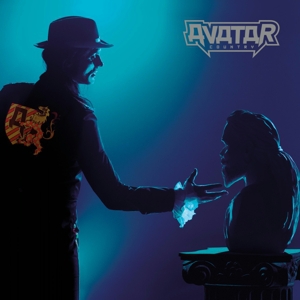 Sometimes you find good bands more by accident. In this case it was for me with Avatar. Only by researching for a festival I became aware of the Swedes and their already on January 12, 2018 published seventh album Avatar Country. Here it grabbed me then.
The opener, Legend of the King, begins with a technically flawless firework of guitar melodies. Especially the two-part guitar runs are very distinctive, followed by alternately clear and growling vocals. The chorus looks epic, with light classic bonds.
The third track The King Welcomes You to Avatar Country sounds like good old Hard Rock mixed with Country.
The track King's Harvest, however, all hell was let loose. At the beginning a riff reminiscent of Sepultura, which pushes madly forward. To switch directly afterwards into a two-part, melancholy singing. The entire song marches like a steamroller and invites you to bang your head.
The other songs offer variety in the styles. Sometimes rhythmic power metal, sometimes tension-building up to the unloading chorus.
They had me especially with the song The Statue of the King. Noteworthy here is the extraordinary voice of Johannes Eckerström, which sometimes reminds of Ozzy in the clear parts, as well as the musical diversion in the intermediate part, which clearly includes a harder gait.
Seventh album of Swedish Avatar released on January 12, 2018
Summary
Avatar definitely has one more fan through this research accident! The entire disc is incredibly varied, it invites you to sing along and bang your head. Maybe not for everyone, as several styles are served, but for me just the right mix!
Tracklist:
1. Glory To Our King
2. Legend Of The King
3. The King Welcomes You To Avatar Country
4. King's Harvest
5. The King Wants You
6. The King Speaks
7. A Statue Of The King
8. King After King
9. Silent Songs Of The King Pt. 1 – Winter Comes When The King Dreams Of Snow
10. Silent Songs Of The King Pt. 2 – The King's Palace
Line-Up:
Johannes Eckerström – lead vocals
Jonas "Kungen" Jarlsby – guitars
Tim Öhrström – guitars, backing vocals
Henrik Sandelin – bass, backing vocals
John Alfredsson – drums