Wolfheart
MEMBERS:

Tuomas Saukkonen - vocals, guitar
Mika Lammassaari - guitar
Lauri Silvonen - bass
Joonas Kauppinen - drums
Tuomas Saukkonen shocked everyone in 2012 with his announcement that he will bury all of his metal music projects at the same time to start anew. BEFORE THE DAWN, BLACK SUN AEON, DAWN OF SOLACE and ROUTASIELU received their coup de grâce February 23rd, 2013.
After years of pouring his creative juices to projects too numerous to count, since the end of 2012 Saukkonen has focused on just one labour of love, WOLFHEART.
Be the approach melodic and hopeful, acoustic and fragile, harsh black/death metal or atmospheric doom, 'WINTERBORN' has it all, in a mix like of which you haven't heard before.
Saukkonen recorded and released 'WINTERBORN' entirely by himself playing all the instruments and doing all the vocals, with Mika Lammassaari (Eternal Tears Of Sorrow, Mors Subita) as his only guest, playing guitar solos.
'WINTERBORN' proved a roaring critical success scoring high ratings in reviews left and right. To cap off a great year for his project, 'WINTERBORN' was elected the best debut album of 2013 in the annual Record Store Äx customers' poll. WOLFHEART deserved to be a fully operating band.
2014 / 2015 took the band on the road to the national stages with Shade Empire and Finntroll, into the international stages with the first European tour with Swallow The Sun and even to Tokyo with Sonata Arctica etc.
Also big European / Scandinavian festivals were targeted and the climax of the 2015 was the 2nd album 'SHADOW WORLD' which continued the path of critical praises and was the first product from the co-operation with Spinefarm Records (Universal).
After a rapid ride since the release of the debut and second album the band cleared the calender in the beginning of 2016 and started the pre-production of the 3rd album in the legendary Petrax studios (CoB, HIM, Korpiklaani etc). Only few selected festival shows were booked to break the studio cycle but the focus has been intense and the scheduled release of the 'TYHJYYS' -album was set to the march of 2017.
January 2017 WOLFHEART headed back to tour in Europe with Insomnium and Barren Earth for 19 concerts.
March 2017 started with the release 'TYHJYYS' (Finnish meaning emptiness) -album via Spinefarm Records. The album received dozens of high-rated reviews across the globe. March 2017 continued with a headliner tour in Spain and with two concerts with Dark Tranquillity in Finland and with autumn tour in Europe with Ensiferum and Skyclad.
Festivals 2017: Dark Troll Festival (GER), Nummirock (FIN), Rock Harz (GER), John Smith (FIN), Gothoom (SVK), Wacken Open Air (GER), Rockstadt Extreme Fest (RO), Brutal Assault (CZ), Bloodstock (UK), Summer Dying Loud (PL), Iberian Warriors (ESP)
For 2018 the band has already announced their upcoming concerts in the legendary 70000tons of metal cruise (US) and Ragnarök festival in Germany.
Holland's own black metal ghosts Carach Angren have announced their first ever headlining shows in North America, for this upcoming Autumn. Titled Pitch Black Horror […]
May 14, 2018 by Nikki Tuonela
Finnish melodic death metal band Wolfheart has announced that they have signed with Continental Concerts USA, a large music agency responsible for some of the best […]
April 11, 2018 by Nikki Tuonela
"It is with great pleasure that Napalm Records can announce the signing and partnership with one of Finlands most talented bands – WOLFHEART. Tuomas Saukkonen […]
March 15, 2018 by Tero Tolkki
| Date | Venue | City | Country | Info | Tickets |
| --- | --- | --- | --- | --- | --- |
| 2018-11-13T19:00:35 | Szene Wien | Wien | Austria | Info | Tickets |
| 2018-11-15T19:00:20 | turock | E | Germany | Info | Tickets |
| 2018-11-16T19:00:00 | The Dome, Tufnell Park | London | United Kingdom | Info | Tickets |
| 2018-11-17T19:00:07 | Baroeg | Rotterdam | Netherlands | Info | Tickets |
| 2018-11-18T19:00:01 | Biebob Concerts | Vosselaar | Belgium | Info | Tickets |
| 2018-11-19T19:00:00 | PETIT BAIN | Paris | France | Info | Tickets |
| 2018-11-21T19:00:52 | Copérnico | Madrid | Spain | Info | Tickets |
| 2018-11-22T19:00:01 | Sala Boveda | Barcelona | Spain | Info | Tickets |
| 2018-11-23T19:00:00 | MJC Ô TOTEM | Rillieux La Pape | France | Info | Tickets |
| 2018-11-24T19:00:45 | Konzerthaus Schüür | Luzern | Switzerland | Info | Tickets |
| 2018-11-25T20:00:00 | Mergener Hof | Trier | Germany | Info | Tickets |
| 2018-11-30T20:00:00 | Nosturi | Helsinki | Finland | Info | Tickets |
| 2018-12-20T19:00:29 | Ravintola Klubi | Tampere | Finland | Info | Tickets |
| 2018-12-21T19:00:19 | Rytmikorjaamo Oy | Seinäjoki | Finland | Info | Tickets |
| 2018-12-22T21:00:00 | Hevimesta | Oulu | Finland | Info | Tickets |
DISCLAIMER! None of the tourdates presented on this page belong to Nordic Metal. All the tourdates content belong to Bandsintown. We are using their data through a written consent between Nordic Metal and Bandsintown.
Tourdates are shown as they are and Nordic Metal is not responsible for any false information.
As Tuomas Saukkonen, Wolfheart's frontman and founder told me once when I ran into him at Tavastia, "Same shit, different band." He was referring to his previous […]
August 15, 2015 by Tero Tolkki
There's a little legend about Finnish bands bringing the brutal weather with them when they perform their Southern Californian debuts. It happened with Wintersun's debut […]
November 4, 2018 by Slayanys Maniax
WINTERSUN and WOLFHEART at Nosturi, Helsinki: it was an epic night of enchanting atmospheres, echoes from the forest and heaviness which blasts the ears: that is […]
April 30, 2018 by steelrain
Subscribe to Nordic Metal channel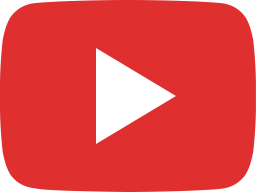 Wolfheart - Zero Gravity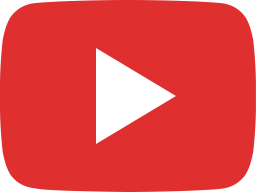 Wolfheart - Boneyard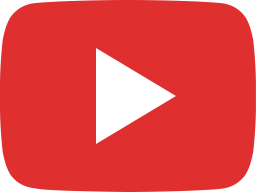 Wolfheart - World On Fire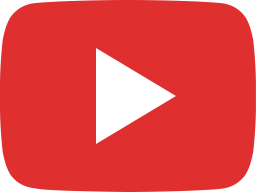 Wolfheart - The Flood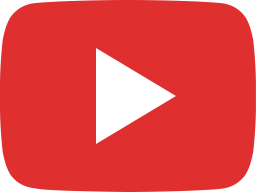 Wolfheart - The Hunt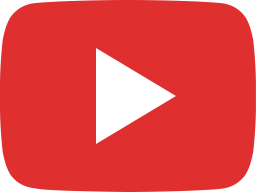 Wolfheart - Routa Pt 2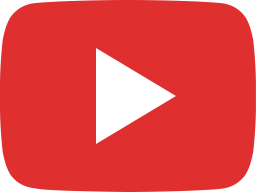 Wolfheart - Aeon Of Cold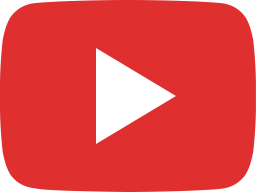 WOLFHEART - Interview w/ Tuomas Saukkonen @ 1720 Los Angeles 2018