Sirenia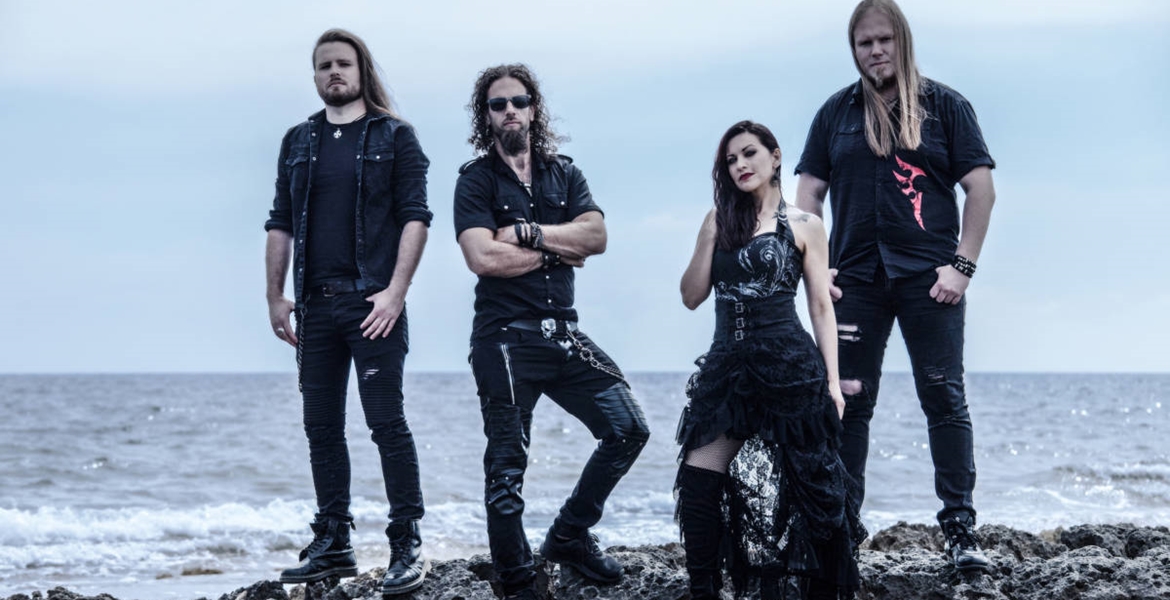 STYLE:
Gothic Metal
,
Symphonic Metal
MEMBERS:
Morten Veland - vocals, guitars (2001-present)
Emmanuelle Zoldan - vocals (2016-present)
Jan Erik Soltvedt - guitars (2011-present)
Nils Courbaron - guitars (2018-present)
BIOGRAPHY

SIRENIA was formed by Morten Veland in January 2001. Morten's musical work was already well known through his work with his former band TRISTANIA, a band he co-founded back in the mid nineties. Being the main songwriter for this band he was a part of defining the gothic metal sound from a very early time on.

With SIRENIA his intention was to bring it to the next level, a task he succeeded to fulfil. Up to date SIRENIA has released 7 albums, an EP and several singles. Their albums have made it to the charts in 6 countries, receiving great reviews worldwide. Meanwhile their singles have topped radio charts in several countries. Their 8th album "Dim Days of Dolor" was released on the 11th of November 2016 by Napalm Records. "Dim Days of Dolor" is a very diverse and complete album that sums up the bands career in addition to adding new and exciting elements. With this album the band shows that they have staked out their musical path and perfected their unique style.

SIRENIA has also toured extensively in Europe, Central and South America, Australia for over more than a decade and performed at the biggest festivals in Europe on the same billing as huge acts like; Ozzy Osbourne, Iron Maiden, Aerosmith and Korn, to mention a few.

SIRENIA sounds like a mixture of gothic metal and rock with classical orchestrations, in addition to some elements from more extreme metal genres. Their sound have a solid base in the powerful drums and bass supported by massive rhythm guitars, dressed with atmospheric keyboards and spiced with melancholic violins and 12-string guitars. The music is at all times melodic and groovy. The vocal styles are diverse and consist of female vocals, choirs, growls, screams, clean male vocals, whispers and samples. The songs are very intense and the atmosphere changes frequently. The lyrics are based on reflections on life, death, love, hate, paranoia, anxiety and mental decline in general.

The band has been through some line-up changes over the years, but has now settled with a fixed and strong line-up.
BAND NEWS AND INTERVIEWS
DISCOGRAPHY

Arcane Astral Aeons / 2018

Dim Days Of Dolor / 2016

The Seventh Life Path / 2015

Perils Of The Deep Blue / 2013

The Enigma Of Life / 2011

The 13th Floor / 2008

Nine Destinies And A Downfall / 2007

An Elixir For Existence / 2004

At Sixes And Sevens / 2002
TOURDATES

| Date | Venue | City | Country | Info | Tickets |
| --- | --- | --- | --- | --- | --- |

DISCLAIMER! None of the tourdates presented on this page belong to Nordic Metal. All the tourdates content belong to Bandsintown. We are using their data through a written consent between Nordic Metal and Bandsintown. Tourdates are shown as they are and Nordic Metal is not responsible for any false information.
ALBUM REVIEWS

No album reviews found for this band.

If you are interested of writing album reviews,

contact us

and maybe you could become a part of Nordic Metal Team.
CONCERT REVIEWS

No livereviews found for this band.

If you are interested of going to concerts and writing reviews,

contact us

and maybe you could become a part of Nordic Metal Team.
VIDEOS

No videos found for this band.