HIM (His Infernal Majesty)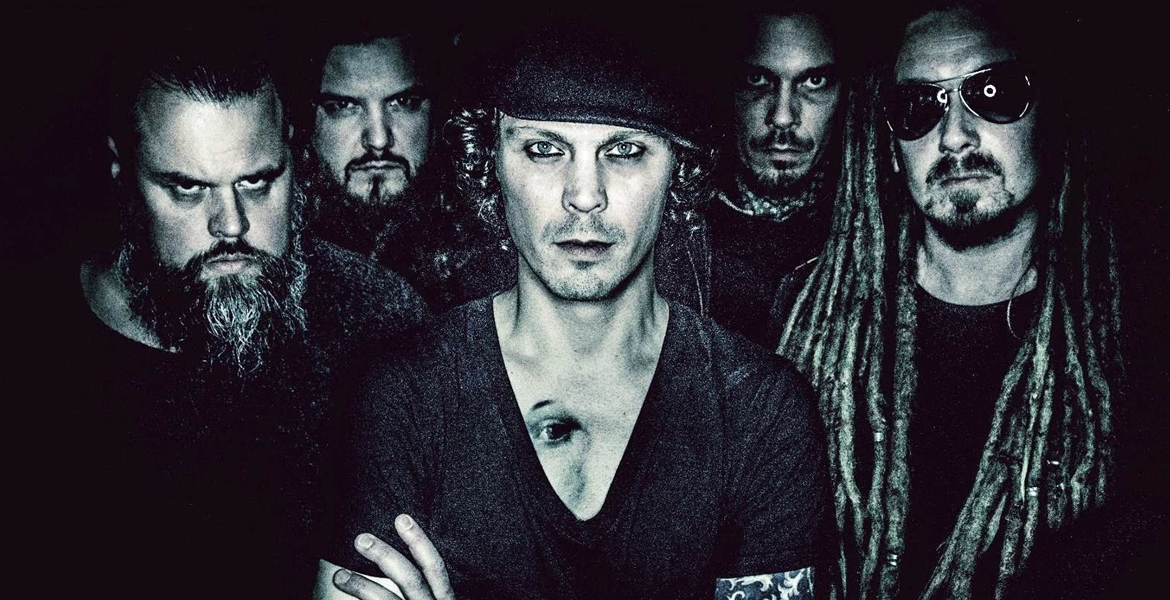 STYLE:
Gothic Metal
,
Gothic Rock
MEMBERS:
Ville Valo - Singer
Mikko "Linde" Lindström - Guitar
Mikko "Migé" Paananen - Bass
Jukka "Kosmo" Kröger - Drums
Janne "Burton" Puurtinen - Keyboard
BIOGRAPHY

HIM is a Finnish gothic rock band from Helsinki, Finland. Formed in 1991 by vocalist Ville Valo and bassist Mikko "Mige" Paananen under the name His Infernal Majesty, the band broke-up in 1993 however, before being reformed in 1995 by Valo and guitarist Mikko "Linde" Lindström. After being rejoined by Mige, as well new additions keyboardist Antto Melasniemi and drummer Juhana "Pätkä" Rantala, the band, now called HIM, released their debut album Greatest Lovesongs Vol. 666 in 1997. In 2000, now with drummer Mika "Gas Lipstick" Karppinen and keyboardist Juska Salminen, the band released the album Razorblade Romance, which reached the number one spot in Finland, Austria and Germany. Its first single, "Join Me in Death", also charted at number one in Finland and Germany, eventually going platinum and gold respectively. Following the addition of Janne "Burton" Puurtinen on keyboards, HIM released Deep Shadows and Brilliant Highlights and Love Metal in 2001 and 2003 respectively. Both cracked the top ten in several countries, and allowed the band to tour the United Kingdom and the United States for the first time.

In 2005, HIM released Dark Light, which became the group's most commercially successful album to date, charting in fifteen countries. With Dark Light, HIM also became the first Finnish group to receive a gold record in the US. In 2007, HIM released Venus Doom, the making of which was marred by problems in Valo's personal life. Despite this, the album gave the band their highest chart position in the US at number twelve. After 2010's Screamworks: Love in Theory and Practice, HIM went on hiatus as drummer Gas Lipstick took medical leave. Following several months of uncertainty, the band regrouped and eventually released the album Tears on Tape in 2013. In 2015, Gas Lipstick announced his departure from the band to pursue other musical projects, and was subsequently replaced by Jukka "Kosmo" Kröger. On 5 March 2017, HIM announced that the band would be disbanding following a farewell tour in 2017. The band will play their final show on New Year's Eve 2017 as a part of their annual Helldone Festival.

HIM is internationally one of the most commercially successful Finnish bands of all time, with sales of over ten million records. The band have released eight studio albums, five compilations, three video releases, two box sets, along with one live and one remix album. HIM's music and their logo, the heartagram, have also appeared in several films and TV series, such as The Thirteenth Floor, Transformers, Viva La Bam and LA Ink.
VIDEOS

Subscribe to Nordic Metal in Youtube

HIM - Join Me In Death

HIM - Right Here In My Arms (Official Video)

HIM - The Funeral Of Hearts

HIM - Wings of A Butterfly (Video)

HIM - In Joy And Sorrow

HIM Wicked Game Official Video

HIM - Heartkiller [OFFICIAL VIDEO]

HIM - Killing Loneliness [OFFICIAL VIDEO]

HIM - When Love And Death Embrace

HIM - Solitary Man

HIM - Pretending

HIM - Gone With The Sin

HIM - Into The Night

HIM - Bleed Well [OFFICIAL VIDEO]

HIM - Scared To Death (Video)

If you noticed we are missing a video from this artist (Official one) please let us know by sending e-mail to

[email protected]
DISCOGRAPHY

Tears on Tape / 2013

Screamworks: Love in Theory and Practice / 2010

Venus Doom / 2007

Dark Light / 2005

Love Metal / 2003

Deep Shadows and Brilliant Highlights / 2001

Razorblade Romance / 2000

Greatest Lovesongs Vol. 666 / 1997
REVIEWS AND INTERVIEWS

No news found for this band.

Is your pencil sharp? Do you like writing?

Contact us

and maybe you could become a part of Nordic Metal Team.