Falchion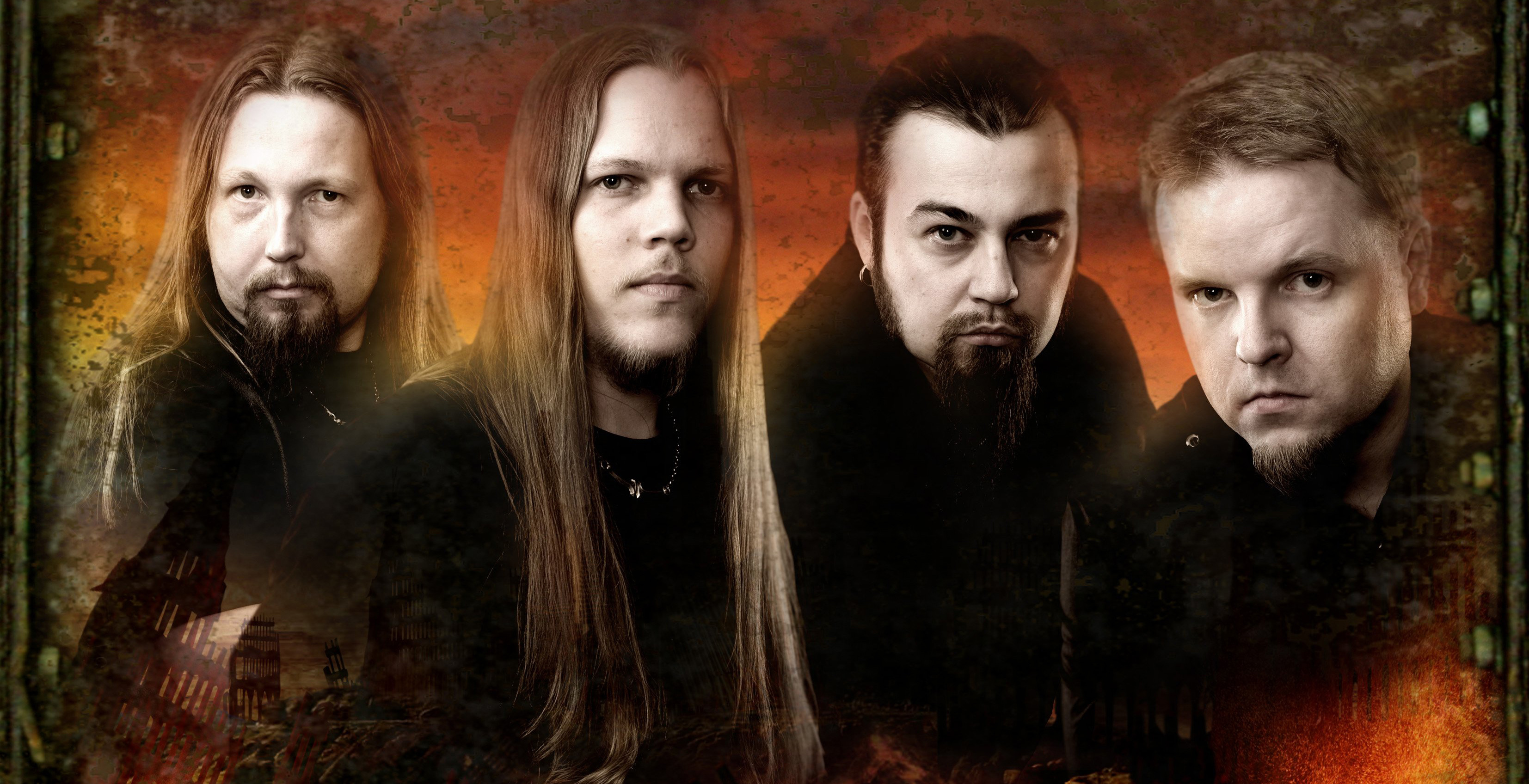 STYLE:
Folk Metal
,
Melodic Death Metal
MEMBERS:
Juho Kauppinen − Unclean vocals, lead guitar, accordion
Janne Kielinen - Bass
Matti Johansson - Drums
Toni Tieaho - Guitars (rhythm)
BIOGRAPHY

Falchion was founded in 2002 by Juho Kauppinen and Joonas Simonen, who at that time were 15 and 16 years old, influenced by Amorphis and Ensiferum. The band was originally a three-piece, with Kauppinen as vocalist and guitarist, Simonen as keyboardist and Ville Vehviläinen at the drums. The bass player Seppo Tiaskorpi joined the band at the end of 2002 and the next year the line-up was completed with the second guitarist Sami Heinonen.

With this line-up Falchion released their first demo called Glory of the Sword, recorded in June 2003 at Kauppinen's and Simonen's upper secondary school by Juha Kallas. The demo was released in November 2003, but Simonen, Heinonen and Vehviläinen left the band and the two remaining members chose not to use keyboards anymore, calling in drummer Teemu Peltonen and guitarist Jani Laine; at this time Kauppinen became the only composer in the band. In December 2003 Falchion signed a one-album contract with the Japanese label Worldchaos Production; the recordings took place in June 2004. While the album was ready in October 2004, mainman Kauppinen joined Korpiklaani and the band was put on hold, thus releasing their debut album, Legacy of Heathens, only at the end of 2005.

Korpiklaani relocated from Lahti to Tampere, so Kauppinen felt the need to change the line-up again since the members lived far from each other. The new Tampere line-up consisted of Sampsa Savijärvi (guitars), Miikka Tulimäki (guitars), Matti Johansson from Korpiklaani (drums) and Janne Kielinen (bass). Savijärvi left the band soon in order to focus on classic guitar and vocals, and Falchion started to rehearse at the end of 2006, playing their first live show ever in Turku (February 2007). Kauppinen started composing again after some tours with Korpiklaani and the release of their fifth album Korven Kuningas, recorded at the end of 2007. The band then signed a deal with Massacre Records and released their second album, Chronicles of the Dead, at the end of 2008. After some other line-up changes, the band split-up in December 2009.
DISCOGRAPHY

Chronicles Of The Dead / 2008

Legacy of Heathens / 2005
REVIEWS AND INTERVIEWS

No news found for this band.

Is your pencil sharp? Do you like writing?

Contact us

and maybe you could become a part of Nordic Metal Team.