Disgrace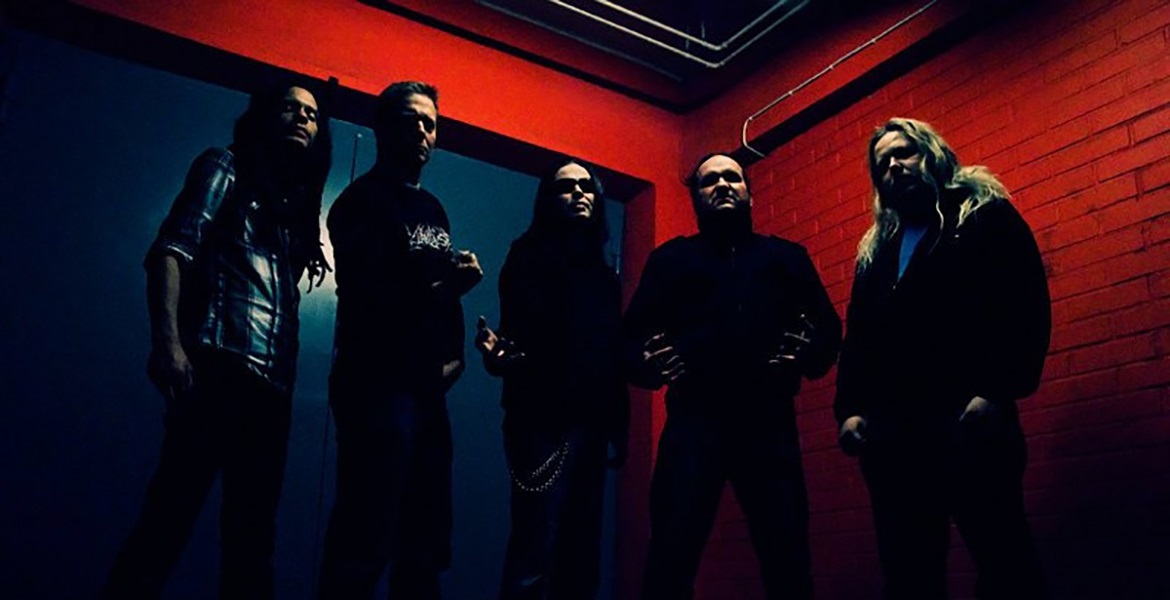 STYLE:
Death Metal
,
Punk Rock
MEMBERS:
Il Cattivo-Vocals
Leroy Brown-Guitars
James Golf-Guitars
Franco Messerschmitt-Bass
King Nobody-Drums
BIOGRAPHY

DISGRACE was founded in 1987 with a modest reason to become one of the hardest metal bands ever. In the early days there was not much success, except on couple of occasions, namely; their first 7″EP in 1990 which sold 2000 copies and two years later the infamous Grey Misery LP selling five times as much. After the album, one of the members (Toni Stranius 1972-2006) left the band to join Xysma and it took couple of years for the rest of the band to pull themselves together. 

1994 was the year of the change. DISGRACE's music style took a change towards rock and roll and tight punk rock. They released Vacuum Horror, Horror Vacuum MCD and it sold pretty well even though it was produced and marketed by the band itself (their own label, Crawfish Recordings). Before that DISGRACE had done three short European tours, but in the early 1995 started a new era, which continues til today.

Soon after the release of Vacuum Horror, Horror Vacuum MCD the band went back into studio. After a hectic week in the city of Pori, with producer Pentti Dassum (DEEP TURTLE), the next album Superhuman Dome was ready and later released in January 1996 by a German label, Morbid Records. Right after the release, the band decided to hire Jimbo Golf to play guitar on their next European tour, a move that enabled Il Cattivo Doctore Sangria to concentrate solely on vocals.

But things didn't go too well. Morbid Records was more interested in releasing metal records and DISGRACE was more of an action rock and roll kind of a band. A year after the release of Superhuman Dome, DISGRACE entered into the studio once again. They had rented a mansion for two weeks to record and produce the next album If You're Looking For Trouble. The name of the record was realized, when Il Cattivo & James celebrated a hangover morning at Cattivo's place. They were frustrated and hoped that watching television would bring a solution to their problem. And then, King Elvis Aaron Presley appeared on the television screen and started to sing the first lines of that famous tune.

The record itself got great reviews and the band continues touring in Europe. But soon after the release of the album, Il Cattivo had a total burnout because of all the fans around his mansion. One night he tried to nail couple of them by a shotgun, but luckily enough his lady took the gun and bullets away and they decided to move abroad, all the way down to the Netherlands.

It didn't take too long for Il Cattivo to get better. Soon the other fellas climbed up into a nightliner and headed towards European tour. After the second tour in the Netherlands & Germany, the band brought Il Cattivo back to Finland. And oh boy, he was in damn good shape. It was again time to compose some tracks, go to studio and record a new album called Turku. The name was originally a work title, but after a long fight the band decided to dedicate albums name to their hometown Turku. Right after the album came out and band was supposed to go on European tour with Sweatmaster, bassplayer C.C.Less decided to retire from the band after 11 years work. In panic, he was replaced by Mr. Nuclear Powerplant a.k.a. A-Histus a.k.a. Cash Cow.

After a while, the band was again touring somewhat everlastingly. Just after the release of Turku in Scandinavia, DISGRACE was already touring in Germany and, after the record release in Europe, did two more tours. During these years the band has played more or less 300 shows in 15 different countries with bands like THE MUTANTS, BOOMHAUER, THE VOLADORAS, KOMETA, THE FLAMING SIDEBURNS, GLUECIFER, THE BURNOUTS, THE DRAGS, KING KHAN & HIS SHRINES, THE FESTERMEN, TROUBLE BOUND GOSPEL, COSMO JONES BEAT MACHINE, BRANDED WOMEN, SWEATMASTER, IMPALED NAZARENE, PUFFBALL, SATIRNINE, LOS BANDITOS, SCREAMIN' STUKAS, RODEO QUEEN, PSYCHO PUNCH, CRYPT KICKER FIVE, THE EGYPTIAN GAY LOVERS, THE COFFINSHAKERS, XYSMA etc.

After everlasting touring for the Turku album, DISGRACE decided to enter studio. After a long break, they worked with the amazing Pentti Dassum again. The result, Born Tired, was a genius and brilliant rock and roll album, with catchy melodies, raw rock and roll power and soulful music. The album was celebrated all over Scandinavia, but unfortunately didn't stand its ground over the discotheque party people in some parts of the world. Right after the release, a new member Mr. Franco Messerschmitt joined to play bass, replacing the mysterious Mr. U.K.K.s half a year bass duty in DISGRACE.

Well, DISGRACE continued the world tour in 2004 after releasing the highly praised Born Tired album. This time the band did a fabulous tour with their landmates BOOMHAUER and KOMETA, and also a tour in Finland with the amazing BRANDED WOMEN and SLIDESHAKER. After the Euro-tour 2004 Mr. Bald Revenger a.k.a. Anal Chimpanzee a.k.a. DJ Motherfukker decided to stay in Berlin instead of moving back to the almighty Finland. Fast Ola (formerly known as Oliver Lawny) replaced him, but unfortunately he hurt himself seriously in a world petting championship in Lahti 2004.

DISGRACE started to get a bit worried about the situation during the summer tour in Germany 2004, but finally they found a new guitarist Mr. Leroy Brown.

2010 would see the release of Hammer And Nails, and in 2011, DISGRACE would release their final album, Vol.2, before calling it quits in 2014.
VIDEOS

Subscribe to Nordic Metal in Youtube

Disgrace (farewell show) - Messerschmitt - 17.1.2014 Klubi, Turku, Finland

Disgrace (farewell show) - If You're Looking for Trouble - 17.1.2014 Klubi, Turku, Finland

Disgrace (farewell show) - Let it Roll + Tonite - 17.1.2014 Klubi, Turku, Finland

DISGRACE: Let it Roll

Disgrace deadbeat

If you noticed we are missing a video from this artist (Official one) please let us know by sending e-mail to

[email protected]
DISCOGRAPHY

Vol.2 / 2011

Hammer & Nails / 2010

Born Tired / 2004

Turku / 2001

If You're Looking for Trouble / 1998

Superhuman Dome / 1996

Grey Misery / 1992
REVIEWS AND INTERVIEWS

No news found for this band.

Is your pencil sharp? Do you like writing?

Contact us

and maybe you could become a part of Nordic Metal Team.