Charon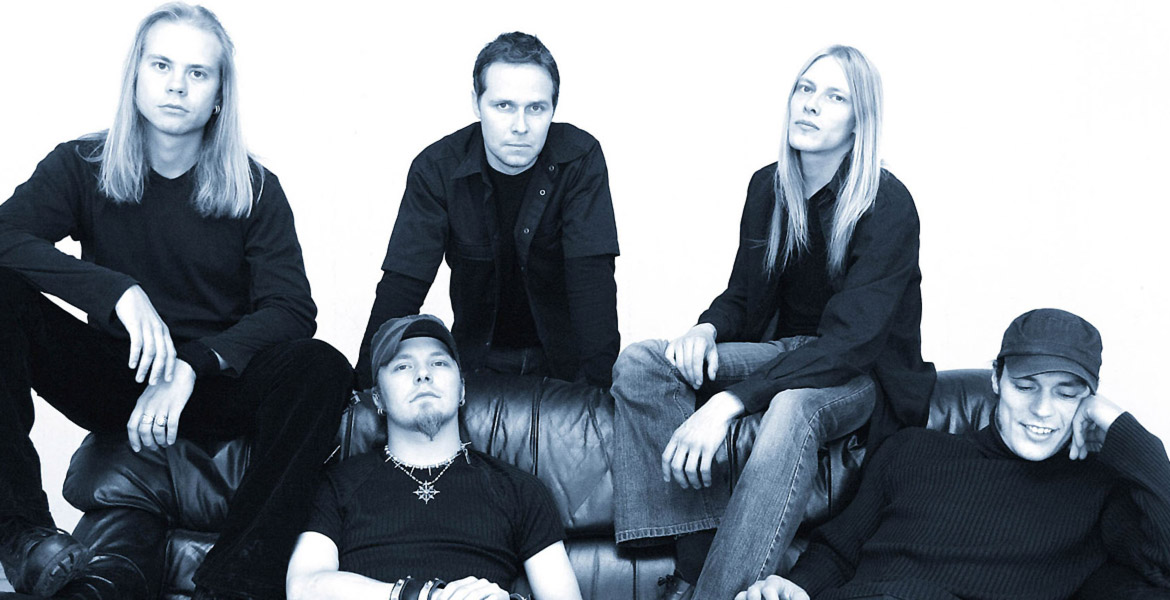 STYLE:
Gothic Metal
,
Gothic Rock
MEMBERS:
JP Leppäluoto - vocals, piano
Lauri Tuohimaa - guitar
Teemu Hautamäki - bass
Antti Karihtala - drums
BIOGRAPHY

CHARON, consisting of Antti Karihtala (drums), Teemu Hautamäki (bass), JP Leppäluoto (vocals, piano), and Lauri Tuohimaa (guitar), was formed already in 1992. After five years and two demos, CHARON secured a record deal and recorded their debut album "Sorrowburn" for Danish Emanzipation Productions. The journey into death metal territory evident on the album was not to last and the band soon found their sound naturally transforming into more contemporary rock-metal style.

Despite their death metal beginnings, CHARON play goth rock-influenced metal nowadays, and rely on a combination of melody and atmosphere to deliver their own dark and melancholic brand of music. Critics praised the band for their great crossover potential with an appeal to both fans of gothic, doom and classic metal, and the first three albums soon established CHARON's name in the European gothic metal scene.

After touring with the legendary Finnish band Sentenced (R.I.P) in early 2000 in support of their second album "Tearstained" (Diehard Records), they finally caught the attention of Spinefarm Records. The hard work of the band finally started paying off with the release of "Downhearted" album in 2002, which showcased a band bringing a style to near-perfection with little genre favourites such as "Little Angel", the promo video of which eventually rose to the #1 position on Nordiska Videolistan (Nordic Video List) and #5 on the Finnish singles chart. On its release, "Downhearted" charted at #3 on the Finnish album chart.

After touring with two of Europe's most popular symphonic metal bands Nightwish and After Forever, in 2002, CHARON scored two more chart successes in Finland. The first single "In Trust of No One" even reached the coveted #1 position! CHARON demonstrated their expansive influences even more when the follow-up single "Religious/Delicious" charting at #8 n the Finnish singles chart featured their own take on Kent's "King is Dead". Both of these songs are featured on CHARON's fourth studio album "The Dying Daylights", which was released in autumn 2003. Once again, the album hit the charts taking the band on the road for some intense touring including shows in St. Petersburg and Moscow.

"Songs for the Sinners" released in autumn 2005 did not do worse, for CHARON are now with the fifth album, at the top of their game. The band created an opus bursting with the power of early releases but retaining the familiar sombre sound. Years of fine-tuning their style has resulted in a heavier edged album than heard from CHARON previously, without losing any of their characteristic knack for killer guitar melodies and memorable vocal lines. "Ride on Tears", the first single off the album, conquered the Finnish singles chart debuting at #2. The album itself broke into top 10 debuting at #6. The second single "Colder" went straight to the top 5 during the Christmas period and stayed six weeks in the top 20. Following the success of new releases, CHARON played in December 2005 at infamous HellDone-festival alongside HIM and The 69 Eyes and toured ferociously in Finland and Central Europe in spring 2006.

3 June 2011 CHARON announced that they will quit their career after July 2011 shows.
VIDEOS

Subscribe to Nordic Metal in Youtube

Charon - Colder

Charon - Ride On Tears

Charon - Little Angel

If you noticed we are missing a video from this artist (Official one) please let us know by sending e-mail to

[email protected]
DISCOGRAPHY

Songs For The Sinners / 2005

The Dying Daylights / 2003

Downhearted / 2002

Tearstained / 2000

Sorrowburn / 1998
REVIEWS AND INTERVIEWS

No news found for this band.

Is your pencil sharp? Do you like writing?

Contact us

and maybe you could become a part of Nordic Metal Team.