Amberian Dawn
MEMBERS:

Tuomas Seppälä – keyboards, guitar (2006–present)
Joonas Pykälä-aho – drums (2006–2010, 2012–present)
Emil "Emppu" Pohjalainen – guitars (2008–2010, 2012–present)
Päivi "Capri" Virkkunen – vocals (2012–present)
Jukka Hoffren - bass guitar (2015–present; session 2014)
The story of Amberian Dawn began in the summer 2006 when the founding members, Tuomas Seppälä and Tommi Kuri decided to put together a new band when their former band Virtuocity was disbanding. They recruited Virtuocity drummer Heikki Saari (Norther, Force Majeure, Tuoni), keyboardist Tom Sagar, and guitarist Sampo Seppälä and vocalist Peter James Goodman to join the new band. After a fairly short search they found the classical soprano Heidi Parviainen (Iconofear) who turned out to be a perfect match. Amberian Dawn was finally born in 2007!
2008: This first lineup recorded the debut album "River of Tuoni" which was released in Europe and Japan & 10 Asian countries in 2008. River of Tuoni Tour took Amberian Dawn on the road with a Dutch symphonic metal band Epica and together they treated their European fans with 22 shows in 8 countries across Europe.
2009: The year 2009 saw the release of Amberian Dawn's second masterpiece "The Clouds of Northland Thunder". First in line were the clubs (London, Helsinki) and festivals (Sweden Rock , Metal Female Voices) and another European tour with Epica.
2010: "End of Eden" was released in 2010 by their new record label Spinefarm Records. The album was highly appraised by the critics worldwide. Keyboardist Jens Johansson (Stratovarius etc.) made a guest appearance on this album and he played two keyboard solo battles with Tuomas. On "End of Eden", Amberian Dawn bravely combined different genres, and even one classical piece where Heidi sings a duet with Finnish opera singer Markus Nieminen can be found on this album. The year 2010 also marked the beginning of a new era for the band. Amberian Dawn allied with RockGamer Studios to bring the band's music in its entirety to RockBandNetwork. These songs are available for download for Xbox360, Nintendo Wii and Playstation 3. Amberian Dawn got a new management & booking agency; Twisted Talent Concerts.
2011: Amberian Dawn attended "Out of The Dark"- Tour, which roamed in 9 different European countries with 14 shows. This was the third European Tour for Amberian Dawn. Even more of Amberian Dawn's songs got released on RockBand Network (xBox360, Playstation3, Nintendo Wii).
2012: New album Circus Black was released. Besides Finland, Europe, Japan & Asia was also covered. This album is the most symphonic Amberian Dawn album so far and it features some world class guests again, like Timo Kotipelto and Jens Johansson of Stratovarius.
Late 2012: The year of 2012 marked an important turning point in Amberian Dawn's history because the band decided to part ways with vocalist Heidi Parviainen, who had been a member of Amberian Dawn from the beginning. After a longer search the band presented their new and extraordinary talented singer CAPRI to their fans in late December 2012. Capri is sure to be a great enrichment for Amberian Dawn's music. She is from Finland and a professional vocalist with a strong background: she has had full classical training but her passion has always been to be a rock singer. We are sure she will bring Amberian Dawn to a new level by interpreting Amberian Dawn songs with a different kind of style and thrilling emotion.
2013: Amberian Dawn released a compilation album of re-recorded fan favorites with Capri on vocals. The Re-Evolution album introduced Capri to the world with a new and fresh sound, and many anticipated a real first studio recording with her.
2014: New worldwide record deal with Napalm Records. New studio album "Magic Forest" comes out worldwide in summer 2014.
2015: Innuendo, second studio album recorded with singer Capri, comes out in October. After good reviews for the album, the band toured in Europe with Delain and Gentle Storm.
2017: First headliner tour in Europe together with Diabulus In Musica. Darkness Of Eternity will be released by Napalm Records in October 2017.
As one of the most technically advanced metal bands today, Amberian Dawn is fully armed and operational to continue their epic journey throughout the globe. The band is open to experiment with slightly new musical directions but still staying true what is Amberian Dawn's trademark, great melodic metal with deep poetic lyrics and amazing technical standard. Furthermore, the band has continued their extremely successful story on RockBandNetwork, being one of the most popular artists thereon with far more than 100.000 downloads world-wide.
Finnish symphonic metal band AMBERIAN DAWN has unveiled a brand new lyric video to celebrate the beginning of the tour that will take them all over Europe. […]
February 9, 2018 by Kris Murias
| Date | Venue | City | Country | Info | Tickets |
| --- | --- | --- | --- | --- | --- |
DISCLAIMER! None of the tourdates presented on this page belong to Nordic Metal. All the tourdates content belong to Bandsintown. We are using their data through a written consent between Nordic Metal and Bandsintown.
Tourdates are shown as they are and Nordic Metal is not responsible for any false information.
No album reviews found for this band.
If you are interested of writing album reviews,
contact us
and maybe you could become a part of Nordic Metal Team.
No livereviews found for this band.
If you are interested of going to concerts and writing reviews,
contact us
and maybe you could become a part of Nordic Metal Team.
Subscribe to Nordic Metal in Youtube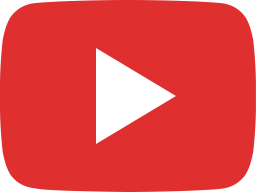 AMBERIAN DAWN - Magic Forest (Official Video) | Napalm Records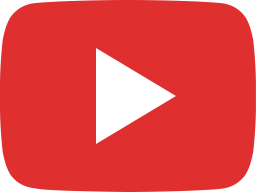 AMBERIAN DAWN - I'm The One (Official Video) | Napalm Records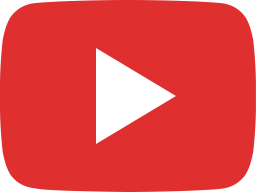 AMBERIAN DAWN - Fame & Gloria (Official Video) | Napalm Records