Aeon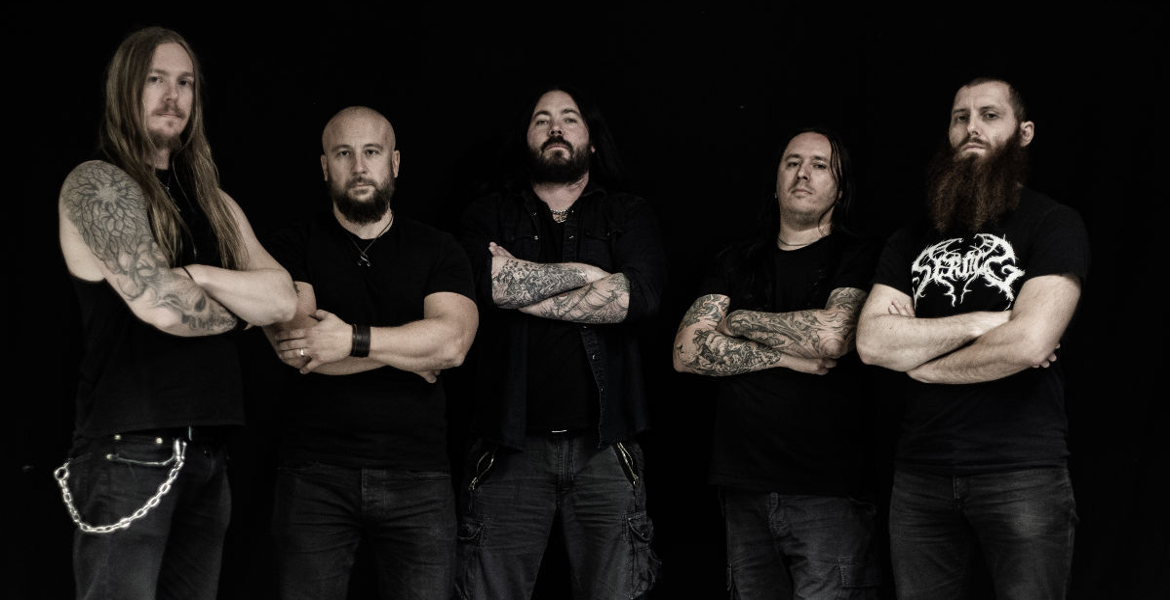 STYLE:
Death Metal
MEMBERS:
Tommy Dahlström - Vocals
Zeb Nilsson - Guitars
Tony Östman - Bass
Timo Häkkinen - Drums
Daniel Dlimi-Guitars
BIOGRAPHY

During the summer of 1999, the four members: Tommy Dahlström, Zeb Nilsson, Johan Hjelm and Arttu Malkki of the newly broken up band Defaced Creation decided to form a new death-metal band that would try to create a more pioneering and interesting style, instead of doing the usual "old-school" death-metal, (even though the roots was in the "old-school" death-metal). Morgan Nordbakk joins as fill in guitarist and during the fall of that year, Aeon recorded their first demo, which included the songs "Return of Apolluon", "Eternal Hate", "With Blood they Pay", "The Awakening", "Bloodlust" and "Hell Unleashed". In May of 2001, the 6-track demo was released as a MCD – entitled Dark Order – thru Necropolis Records. Dark Order sold out very quickly and is still in high demand.

Later in 2001, Morgan Nordbakk leaves Aeon, to be replaced by Daniel Dlimi (ex-Equinox ov the Gods). Daniel is an experienced song-writer in Aeon's style of death metal, so the transition was smooth and easy. In the summer of 2002, drummer Arttu Malkki leaves the band to be replaced by Nils Fjellström followed by work on their first album.

In the fall of 2003, Aeon began recording Bleeding the False, which was released on September 20th, 2005 through Unique Leader. The album was received well in the metal underground with both fans and press.

In April 2006, Aeon hit the road in Europe with Cannibal Corpse and were met with an overwhelming response by the fans. Later that summer, Aeon parted ways with longtime bass player Johan Hjelm (replaced by Max Carlberg), and in July, they signed a deal with Metal Blade Records.

In April 2007, the band recorded the album Rise to Dominate and in September, it was released by Metal Blade Records. Much like the previous album, this one received very good response from both media and fans and demand for the band to tour in North America continued to grow.

In January 2009, the band hits the European roads with Hate Eternal, Misery Index and See You Next Tuesday, and after that, they continued working on the new album. In September, Aeon parted ways with bass player Max Carlberg, who was replaced by former Satyricon bass player Victor Brandt, and the band recorded the album Path of Fire. In November, Aeon supported Mayhem on their Swedish dates on their "25 Years of Chaos" tour. In January 2010, bass player Victor leaves Aeon and was replaced by Marcus Edvardsson.

In May 2010, Aeon released their third full-length album, Path Of Fire thru Metal Blade Records, which was mixed by multi-talent Erik Rutan at Mana Studio in Florida and mastered by Alan Douches for West West Side Music. Once more the band was met with high praise from the death metal community and press alike with Metal Review saying the album "excels in every department required for a stellar death metal record" and About.com calling the album "a juicy slab of prime-cut blasphemous death metal." In September of the same year, drummer Nils Fjellström left Aeon and by November the band re-recruits original / founding member, Arttu Mallki, to once again be the force behind the drums. In April 2011 Aeon headlined a shorter UK / EU tour with Cerebral Bore and Flyed Disciple. 

Enter 2012: By the 1st of June, Aeon began recording their 4th full-length album and third release for Metal Blade, Aeons Black, with engineer/producer Ronnie Björnström (Garageland Studios).

The band released 

Aeons Black

 in late 2012. In 2013, it was announced that drummer

Malkki

was expecting twins, and thus he decided to take a break from

Aeon

. His spot was temporarily filled by

Emil Wiksten

. However, as of January 28, 2013,

Wiksten

has replaced

Malkki

permanently. 

Later in 2013, it was announced that bassist

Marcus Edvardsson

had stepped down in order to focus more on his other band

Souldrainer

. His replacement is

Tony Östman

. In October 2013,

Daniel Dlimi

left the band. 

 He was replaced by

Ronnie Björnström

, who had produced 

Aeons Black

, in January 2014. 

Björnström

, in turn, departed from

Aeon

in March 2015, for health reasons.
VIDEOS

Subscribe to Nordic Metal in Youtube

Aeon "Aeons Black" (Lyric Video)

Aeon - Forgiveness Denied - Official Music video HD

If you noticed we are missing a video from this artist (Official one) please let us know by sending e-mail to

[email protected]
DISCOGRAPHY

Aeons Black / 2012

Path of Fire / 2010

Rise to Dominate / 2007

Bleeding the False / 2005
REVIEWS AND INTERVIEWS

No news found for this band.

Is your pencil sharp? Do you like writing?

Contact us

and maybe you could become a part of Nordic Metal Team.
TOURDATES

| Date | Venue | City | Country | Info | Tickets |
| --- | --- | --- | --- | --- | --- |

DISCLAIMER! None of the tourdates presented on this page belong to Nordic Metal. All the tourdates content belong to Bandsintown. We are using their data through a written consent between Nordic Metal and Bandsintown. Tourdates are shown as they are and Nordic Metal is not responsible for any false information.