Abusement Park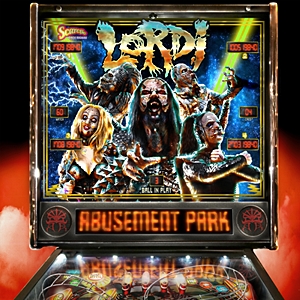 1. SCG Minus 4: The Carnival Barker
2. Abusement Park
3. Grrr!
4. Ghost Train
5. Carousel
6. House of Mirrors
7. Pinball Machine
8. Nasty, Wild and Naughty
9. Rollercoaster
10. Up to No Good
11. Merry Blah Blah Blah
"Abusement Park" is one of the seven albums released by LORDI on November 26, 2021, as part of the box set "Lordiversity". It was released on digital platforms on January 28, 2022.
The albums sound all different from each other and are all set on fictional eras in the "Killection" timeline. Set on a fictional timeline of 1983 and 1984, "Abusement Park" has a classic heavy metal sound influenced by W.A.S.P., Twisted Sister, Kiss, and Scorpions, and includes a Christmas-themed single, "Merry Blah Blah Blah".
Guests
Tony Kakko (Sonata Arctica) – backing vocals on "Rollercoaster".